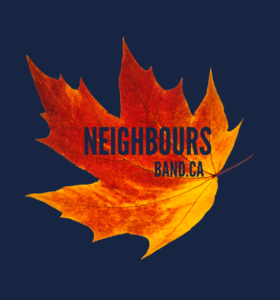 Neighbours Band is Canadian. Therefore the Maple Leaf logo, and the .ca website extension, to differentiate our identity from many 'neighbours bands' around the world.
Our ancestors are mixed European, but mostly Celtic. The 'What We Came From' lyric video and song are a reminiscence of family and community heritage of immigrants in rural and small-town Canada – specifically from Kintyre in Scotland to Cantire in Canada.
Our ancestors brought lots of good values from the old country, but also lots of European bias and national jealousy, some racism and intolerance, and an epic ignorance of Indigenous Canadians. Thankfully, the good values have lasted, and the questionable ones have faded or disappeared over the generations.
This one is to our families and lifetime friends, and the communities they sustain . . . Love ya.